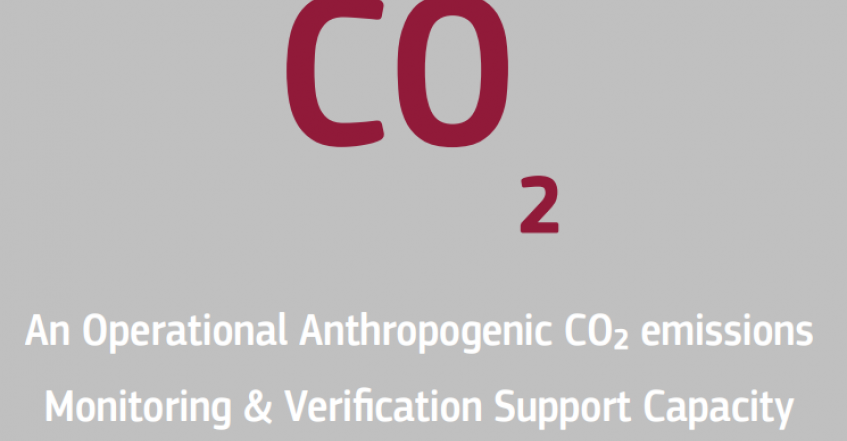 Report from the EC CO2 monitoring Task Force NOW AVAILABLE
The report provides a first step in advancing the definition and development of an operational system in support of the monitoring and verification of the anthropogenic CO2 emissions, providing insight into the underpinning requirements and foundational building blocks required. 
The European Commission is currently taking important actions in the direction given by President Jean-Claude Juncker in his State of the Union Address in 2017: 'I want Europe to be the leader when it comes to the fight against climate change'.
A global CO₂ Monitoring and Verification Support (MVS) capacity using an ensemble of independent, observation-based atmospheric data is needed to complement the bottom-up transparency framework required by the 2015 Paris agreement and contribute to increasing the reliability and accuracy of the national reports.
This report describes the baseline requirements, functional architecture and system elements needed to implement such an operational capacity. It is based on recommendations elaborated by an international group of experts in a report published by the Commission prior to COP21 (link). On the basis of decadal emission projections and subsequent in-depth analyses, the report lists the capabilities required for such an operational capacity to be a relevant tool for supporting policy implementations. These capabilities include:
Detection of emitting hot spots such as megacities or power plants
Monitoring the hot spot emissions to assess emission reductions of the activities
Assessing emission changes against local reduction targets to monitor impacts of the NDCs 
Assessing the national emissions and changes in 5-year time steps to estimate the global stock take
The full report is available here.