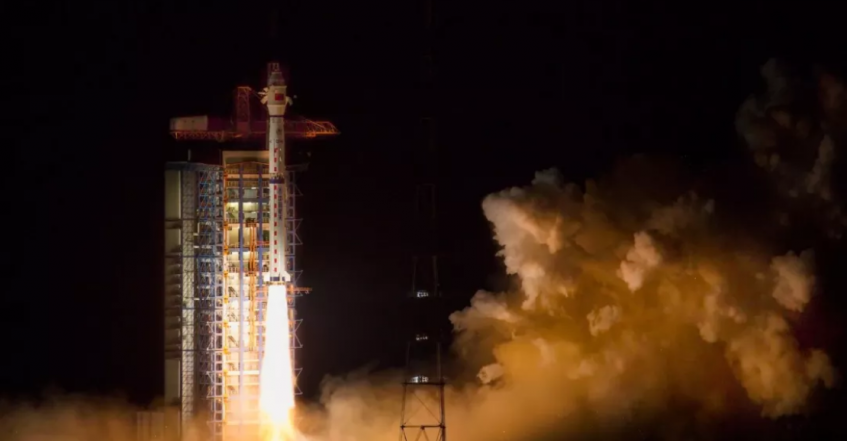 China launches Gaofen-5 atmosphere monitoring satellite
On 9 May 2018 China launched Gaofen-5 (GF-5), a remote sensing satellite meant to conduct scientific research on the earth's atmosphere. The launch took place using the Long March 4C, a three-stage rocket that can put 4,200kg into Low Earth Orbit (LEO), from Taiyuan Satellite Launch Centre in Shanxi province.
GF-5 was developed by the China Aerospace Science and Technology Corporation (CASC) and has a liftoff mass of 2700kg and a design life of 8 years. The satellite, which is China's first high-resolution satellite for atmospheric observation, is also the first hyperspectral imaging satellite developed by China.
The satellite carries 6 payloads – two hyperspectral/multispectral payloads for terrestrial Earth Observation, along with four atmospheric observation payloads. These will enable China to study greenhouse gases, pollution, air quality, climate change and map geological resources and crop production, amongst other tasks.
Read the full article on SpaceTech Asia: http://www.spacetechasia.com/china-launches-gaofen-5-hyperspectral-imaging-satellite-for-atmospheric-research/