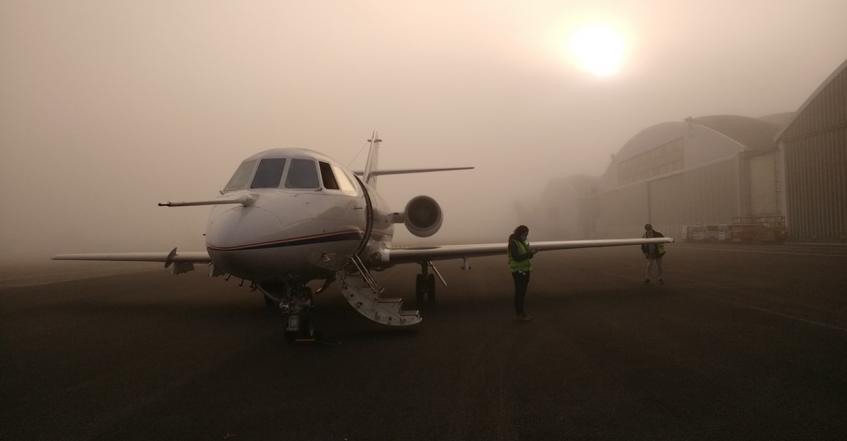 Day 12 - 18 October 2020
Several daily meetings are organised during the first half of the week so that the team is ready to resume flights as soon as the motor issue will be solved. The different flight options are examined and priorities are agreed. Weather conditions over Germany and Poland will be a key factor in the decision making process.
On October 13th the team takes the decision to extend the airborne campaign beyond Friday 16th in order to have additional flight opportunities to fulfil the campaign objectives.
A spare hatch motor found in the US is finally delivered to the F20 maintenance team on October 15th and integrated on the Falcon on October 16th. The flight campaign will be resumed on the 17th with a priority on CO2 targets: Jänschwalde is the good candidate given the weather conditions.
The Covid is still there: a curfew is set in Toulouse from 21h to 6h, starting on October 17th with no impact on the working conditions, but a certificate is requested during the early hours of the day.
Last but not least, the German ATC authorities inform SAFIRE that new restrictions are imposed to flights over Jänschwalde. The flight objectives for the weekend have to be reviewed: only aerosol targets can be programmed. The final selection of the objectives will depend on the weather forecast.
On Saturday 17th October a flight over Northern Italy is agreed but the fog over Francazal airport leads to a postponement of the take-off initially scheduled at 9:30.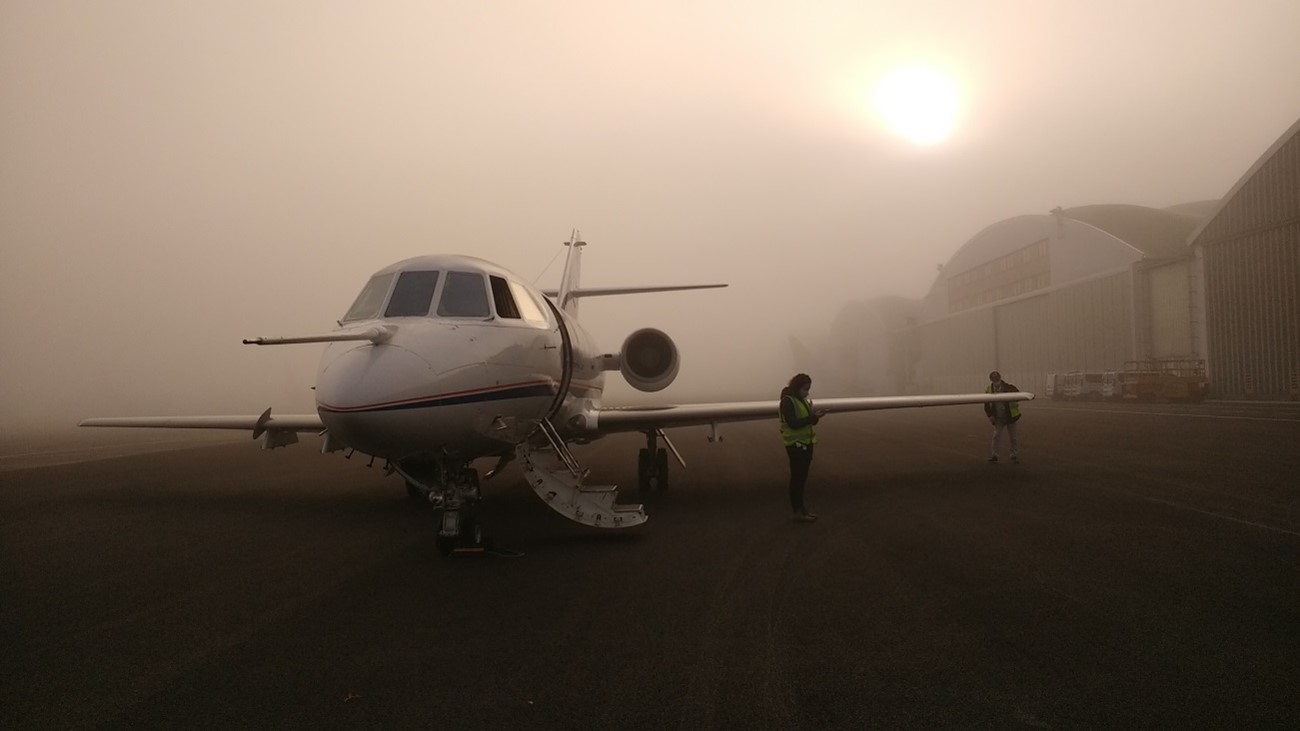 The take-off finally occurs at 11:45.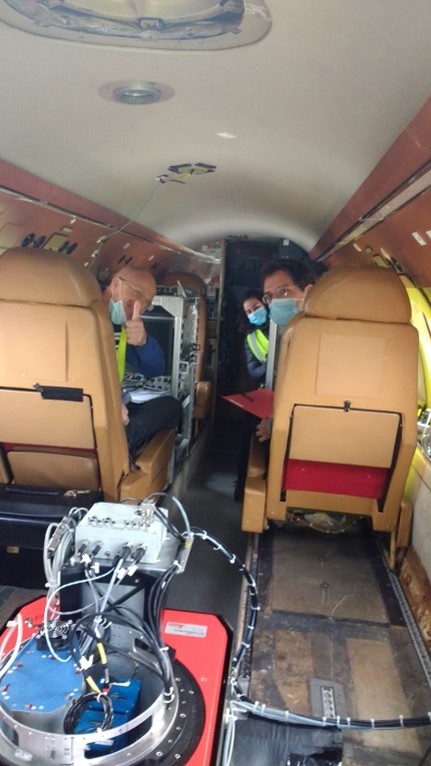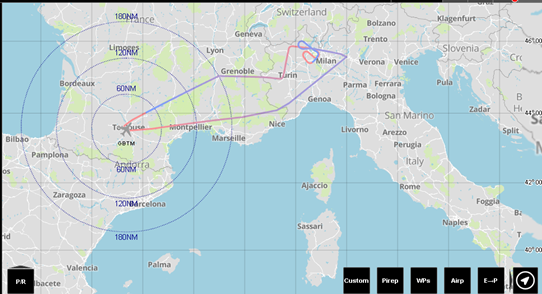 On Sunday 18th October an additional flight over aerosol targets is scheduled with a take-off at 10:15. The flight objective is South of Spain like on the first science flight.