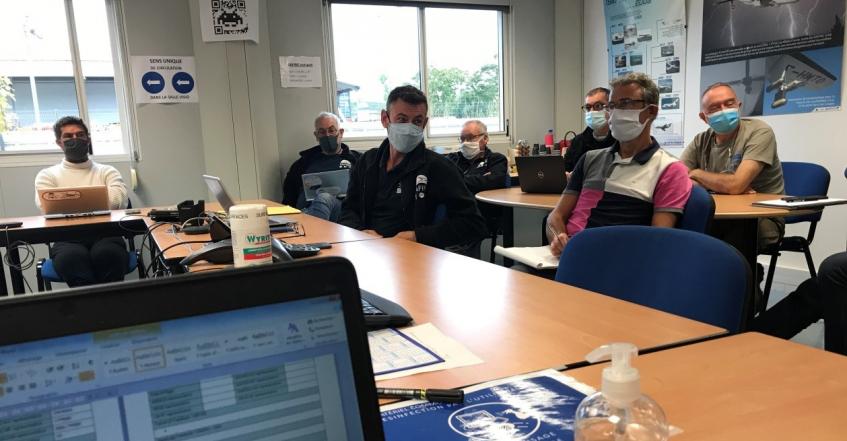 29 September - 2 October 2020
The SPEXairborne team (SRON) arrives at Toulouse-Francazal on Sunday the 27th of September and the integration of the SPEXairborne instrument starts on the 28th of September.
All instruments are mounted and tested and EMI tests and flights can now start.
First daily meeting is held on the 1st of October 2020 to plan the Test flight, that will validate functional tests of both NanoCarb and SPEXairborne instruments in real flight conditions, synchronisation of the Nanocarb cameras, instruments alignment.
Weather forecast is not favourable for the coming next days.
Due to a fault in the Falcon 20 aircraft, the EMI flight cannot take place before the end of the week. It is postponed to Monday and the SCARBO team has gathered to work on a combined EMI and pre-test flight to save a day.