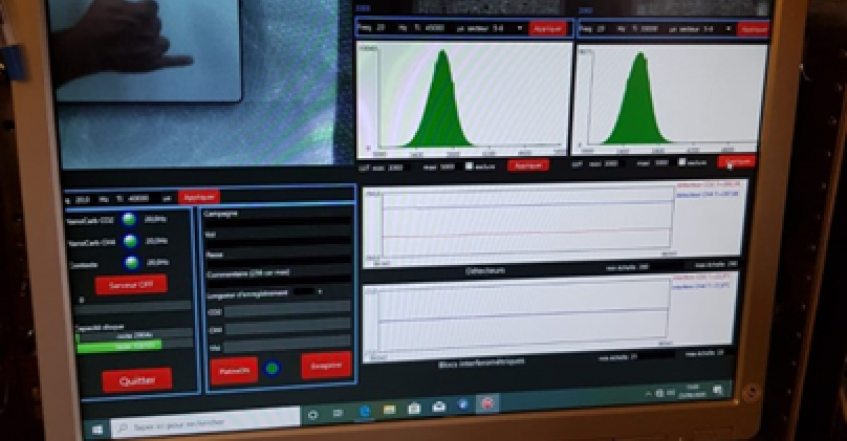 21 - 25 September 2020
The NanoCarb team (UGA and ONERA) arrives at Toulouse-Francazal on Monday the 21st of September for the final preparation of the instrument and the integration of the NanoCarb prototype onto the Falcon 20. On Thursday the gyroscopic platform, the two cameras are mounted, synchronization between equipment is checked, and functional test are done. It's a green flag for NanoCarb !
Targets and flight scenarios have been defined and we are waiting for the Air Traffic Control final authorisations.